Best in Show, Rowayton Arts Center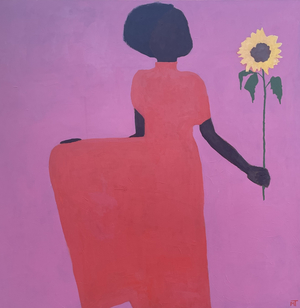 "Peace" won Best in Show in the Rowayton Arts Center Spring All-Media show, which opened April 19. The painting explores my question: What would poet and activist Amanda Gorman write about Russia's war on Ukraine, a country whose national flower symbolizes its people's resistance and solidarity in the face of war crimes and atrocities. The show runs through May 14.
---
It's a Mod, Mod, Mod World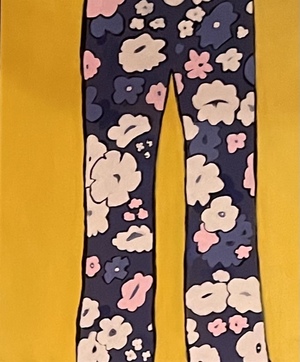 "Dad's Pants," an acrylic on 2'x5' board is hanging in the Concepts Group show, "It's a Mod, Mod, Mod World" at the Museum of Darien through February 9, 2022. An ode to my father who died this year at age 94, these are a pair of pants I sewed for him when I was 11, back in the groovy 60s.